Contact TractorData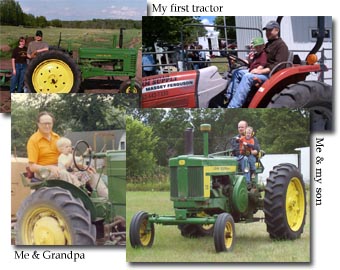 Contact:
TractorData LLC
20360 Fairlawn Avenue
Prior Lake, MN 55372

Peter Easterlund - Owner
peter@tractordata.com

About TractorData

---
I read every email
TractorData.com receives about 20,000 visitors on any given day from nations around the world. I personally read every single email sent to my address.
It may take a while
I am one person with a job and a family, so it may take a while before I can reply. If I happen to be online I may reply with minutes. Or sometimes it may take a week depending on how busy I am. My goal is to make the site as useful as possible for everyone. Therefore, my priorities are:


Correcting mistakes
Adding new information and photos
Anything else
If I don't reply
The only reason I do not reply is that I cannot help.

I do not sell tractors or parts. I don't have any secret sources for equipment that is expensive or hard-to-find. I buy almost all my parts from the dealer. I have a long family history connected to farm machinery dealerships, and I believe a relationship with your local dealer is a good thing.

I am not a mechanic. I have personally owned eight different models and if yours isn't one of those, then I probably haven't worked on it.
Notices:
Privacy Policy